Providing Customized Services for Discerning Clients
We offer a team approach to financial planning, offering you a broader scope of expertise than you will likely find in any one person. Clients are our main priority, which is why we work to understand your unique circumstances and ultimately create a distinctive plan that provides a roadmap for your financial journey.
Awards & Recognition
Award Program Honors the Best of Greenwood Village
GREENWOOD VILLAGE, COLORADO — Paramount Associates has been selected for the 2019, 2020, 2021 and 2022 Best of Greenwood Village Award in the Financial Institution category by the Greenwood Village Award Program. Paramount Associates is among a very small group of companies that have won the Best of Greenwood Village Award for four consecutive years. This distinction has qualified Paramount Associates for the 2022 Greenwood Village Business Hall of Fame.
Each year, the Greenwood Village Award Program identifies companies that we believe have achieved exceptional marketing success in their local community and business category. These are local companies that enhance the positive image of small business through service to their customers and our community. These exceptional companies help make the Greenwood Village area a great place to live, work and play.
Various sources of information were gathered and analyzed to choose the winners in each category. The 2022 Greenwood Village Award Program focuses on quality, not quantity. Winners are determined based on the information gathered both internally by the Greenwood Village Award Program and data provided by third parties.
About Greenwood Village Award Program
The Greenwood Village Award Program is an annual awards program honoring the achievements and accomplishments of local businesses throughout the Greenwood Village area. Recognition is given to those companies that have shown the ability to use their best practices and implemented programs to generate competitive advantages and long-term value.
The Greenwood Village Award Program was established to recognize the best of local businesses in our community. Our organization works exclusively with local business owners, trade groups, professional associations and other business advertising and marketing groups. Our mission is to recognize the small business community's contributions to the U.S. economy.
Team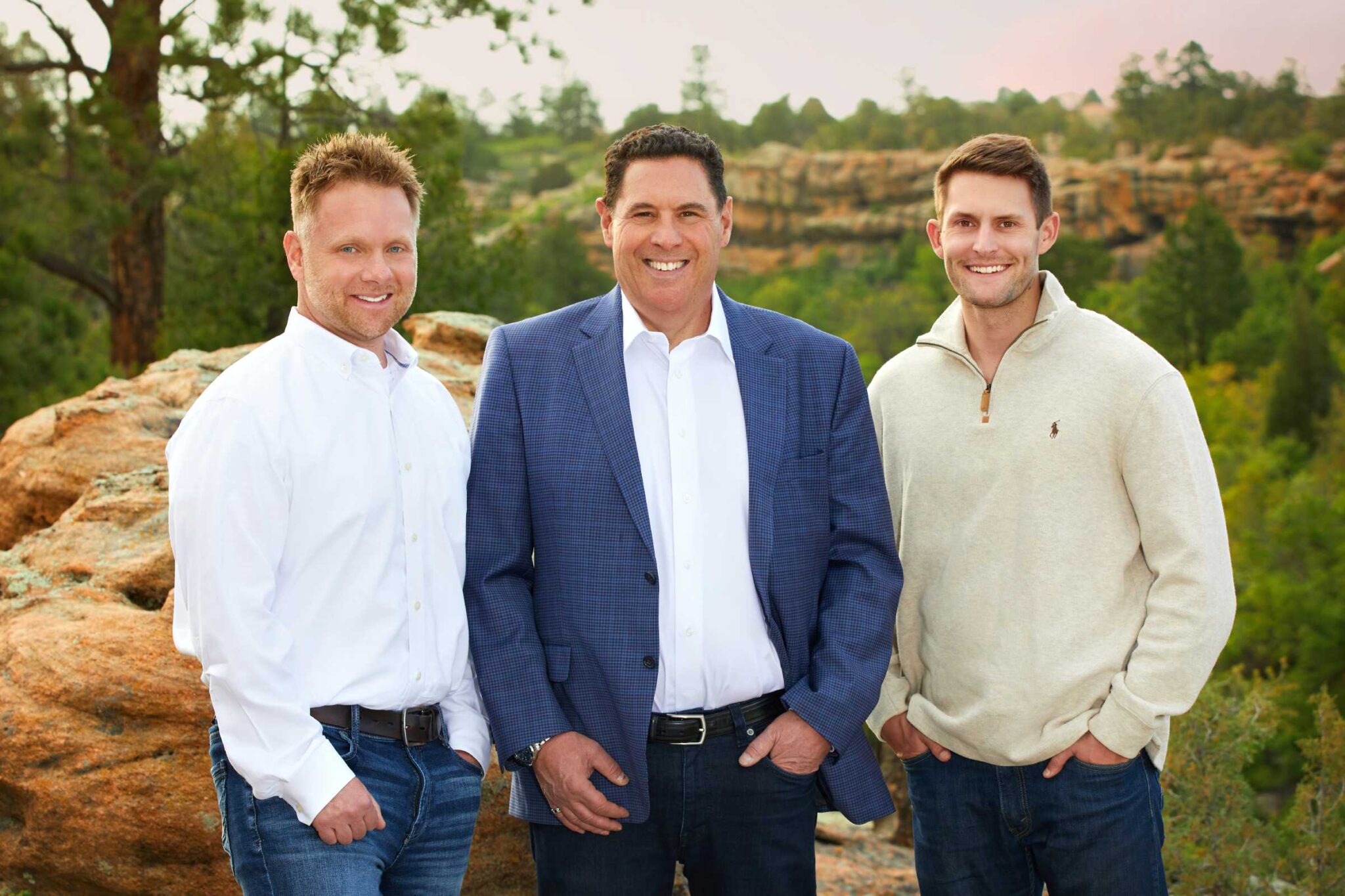 Managing Partners
Scott Tremlett CFP®, ChFC®
6 Year Winner – 5280 Denver Five Star Wealth Manager (Nov 2021)
As a Certified Financial Planner™ practitioner, Scott holds the prestigious CFP® certification, one of the most respected financial planning credentials among consumers and the recognized standard of excellence in personal financial planning.
His areas of expertise include financial planning, tax planning, employee benefits and retirement planning, estate planning, investment management and insurance. He adheres to the CFP® Board's code of ethics for integrity, objectivity, competence, fairness, confidentiality, professionalism and diligence.
Scott is also a Chartered Financial Consultant, with in-depth knowledge of both personal financial planning and insurance.
Before establishing Paramount Associates, he was a Financial Advisor at Waddell & Reed; a Financial Advisor and Retirement Planning Specialist at Morgan Stanley, and a Vice President and Financial Consultant at Charles Schwab. He earned a bachelor's degree in finance from the University of Wisconsin-Milwaukee.
Financial education is an important priority of Scott's. He teaches at pro bono financial planning events for the Colorado Financial Planning Association. He taught at Kaplan Financial Education, helping other financial advisors pursuing the CFP® designation. He has also served as a volunteer with Denver Urban Scholars.
Originally from Milwaukee, Scott lives in Parker, Colorado, with his wife, Emily, and stepchildren, Tyson and Jessimine. In his free time, Scott enjoys concerts and reading, as well as activities such as swimming, running, hiking, snowboarding, working out and playing basketball.
Andrew Klein
3 Year Winner – 5280 Denver Five Star Wealth Manager (Nov 2021)
Andy is a highly experienced wealth manager and financial planning specialist who helps clients map out a workable plan designed to meet their needs and objectives, both on a short-term basis and in the long term, into and through retirement. In addition to financial planning, his areas of expertise include trust services, fixed income investments and investment management.
Before establishing Paramount Associates, Andy was a Financial Advisor at Waddell & Reed. Earlier in his career, he held the positions of First Vice President, Wealth Management, Financial Planning Specialist and Financial Advisor at Smith Barney; Assistant Vice President, Institutional Fixed Income Sales, and Second Vice President, Convertible Bond And High-Yield Bond Trading Desk at Drexel Burnham Lambert in New York City; and Assistant Treasurer and Assistant Branch Manager at United Counties Trust Company in Cranford, New Jersey.
Andy earned a bachelor's degree in economics and business management from North Carolina State University.
Originally from Little Silver, New Jersey, Andy lives in Denver. In his free time, he enjoys sailing, skiing, cooking and traveling. He is an active member of the Masons in Denver, and a past vice president of the Denver Active 20-30 Children's Foundation.
Financial Advisors
Christopher Coyle, AAMS®
Chris is an up and coming financial advisor, with his Accredited Asset Management Specialist® designation. As a fiduciary, he always prioritizes his clients wants and needs above anything else. Learning and education have always been a passion of his, which he focuses on spreading within the Paramount Associates' community.
Before joining Paramount Associates in April of 2022, he interned at REMI coordinating with the senior economist team – economic consulting with government agencies testing economic models. Most recently he was working on residential real estate investing analytics at Vesterra Investments.
Chris earned a dual bachelor's degree in Economics and English from Amherst College, where he participated in the Association of Amherst Students (government) as the Senate member for his graduating class. He was also a voting member of Amherst's Investment Club focusing on the technology sector.
Since college in Massachusetts, Chris has returned to his home state of Colorado, and currently lives in Denver. In his free time, he enjoys spending time with friends and family: skiing, hiking, mountain biking, golfing, fishing and working out.
Tailored Service, Disciplined Strategies, Committed Guidance
We believe that financial advisory services should be shaped by the unique needs of each client we serve, from individuals to families to small business owners. Our personal approach and robust capabilities enable us to create customized financial plans and investment solutions. We are fiduciaries at both the individual and corporate level, and we are required to deliver a superior standard of service to every client we serve.
We believe investor education is imperative and we continuously educate on financial markets, economic trends, and financial planning topics. As a private practice, education is tailored to the individual and our client relationships drive our daily business activities.
Whether you are an individual with personal and family goals or the person charged with the financial goals of your organization, we are here to provide you with an array of financial and investment planning services essential to your success. We will work hand-in-hand with you to create your unique financial plan, then we apply our investment insight and expertise to tailor the required investment strategy to your unique situation and with your specific goals in mind.
Please keep in mind that diversification and asset allocation do not ensure a profit or protect against a loss.